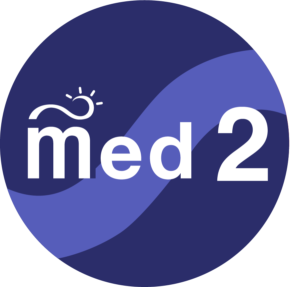 Mediterranean Project 2 (2018 - 2020)
The "Mediterranean Project 2" is a project carried out by Med-TSO from 2018 to 2020, co-funded by the European Union. Starting from the results achieved during the first "Mediterranean Project", this second project was structured along six streams of activity, coming from the need for strengthening cooperation in both system operation and system development: Planning of Infrastructures, Regulation & Power System Rules, Scenarios Adequacy and Market Studies, Grid Development & Market Integration, Operation, Knowledge Sharing.
The work of our Technical Committees on these six pillars brought to the realization of the following deliverables.
THE MEDITERRANEAN MASTERPLAN 2020: REFERENCE ENERGY SCENARIOS AND PROJECTS ASSESSMENT
GRID & MARKETS INTEGRATION
TRANSPARENCY AND OPERATION